The 33-unit, Master of Arts degree builds upon students' previous academic work in museum-related disciplines and emphasizes practical experience, professionalism, and trends in the field.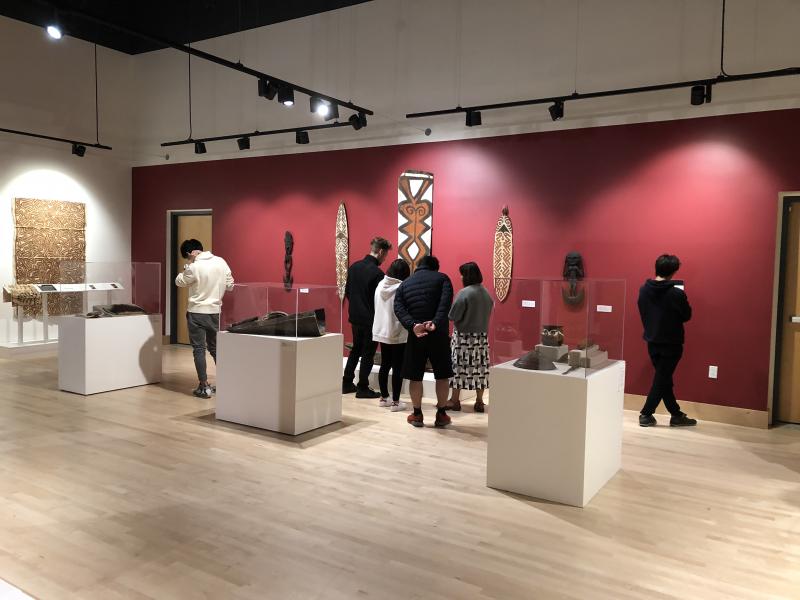 As the only Master of Arts degree program at a public university in the state, and one of the few in the world integrated with a university museum, the program provides unique value by reflecting the concerns of 21st century museum professionals, who recognize that connecting to communities and engaging diverse audiences are paramount concerns of museums today. Coursework combines theoretical background in the history, functions, and social and political contexts of museums, plus hands-on, practical training in caring for and engaging visitors with authentic cultural collections in the campus' new Global Museum. Classes are taught by leading museum professionals and scholars who emphasize ethics, engagement, and global citizenship.
The capstone experiences of internships and theses/creative work projects allow students to actively contribute to museum professionalism and scholarship. By nurturing the intellectual and practical needs of contemporary students, the Museum Studies Program builds upon the mission of San Francisco State University to inspire the courage to lead, create, and innovate as museum professionals.
Program Learning Outcomes for the Master of Arts Degree
Identify the core features of museum professionalism (stewardship, service to community, collaboration, mission, ethical codes, professional organizations, career development resources). 
Outline the broad history of museums, their core organizational features, the social and political contexts of museums, and the role museums play in an increasingly global and diverse world. 
Summarize knowledge of key areas in museum practice and theory, specifically in collections care, museum fundraising, and exhibition design.
Depending upon student emphasis, demonstrate significant knowledge of at least one of following key areas in museum research and practice: curatorship; cultural property; museum education and public programming; registration/collections management; museum management and fundraising; and exhibition design.
Apply hands-on practical and professional skills in experiential, service-learning settings with campus and community museum partners to support critical thinking, problem-solving, community engagement, and leadership development. 
Develop individual scholarship, creative activity, and museum professionalism through activities such as a written thesis, an exhibit component, an area of the written examination or professional activities.