Global Museum | Museum Studies staff are available remotely 9 a.m. to 5 p.m., Monday through Friday
Global Museum Information
Interim Museum Director and Chief Curator: Prof. Edward M. Luby
Email: globalmuseum@sfsu.edu
Phone: (415) 338-6508
Fax: (415) 338-6537
Admission: Free
Spring 2023 Schedule of Museum Hours:
February 28 through May 4, 2023, 11 a.m. - 4 p.m., Tuesday through Thursday, by advance appointment Friday. We are located in Room 203 of the Fine Arts Building.
**NOTE: Museum will be closed on Thursday, March 9, 2023 for professional conference attendance
Group Visit Requests
Free group visits for SF State and other University classes, local K-12 schools, and other groups are welcome. Visits are by appointment and can be tailored to your needs. Email globalmuseum@sfsu.edu at least 3-4 weeks in advance of your preferred date, or submit this form.
Address:
San Francisco State University
1600 Holloway Avenue
Fine Arts Building, Room 203
San Francisco, CA 94132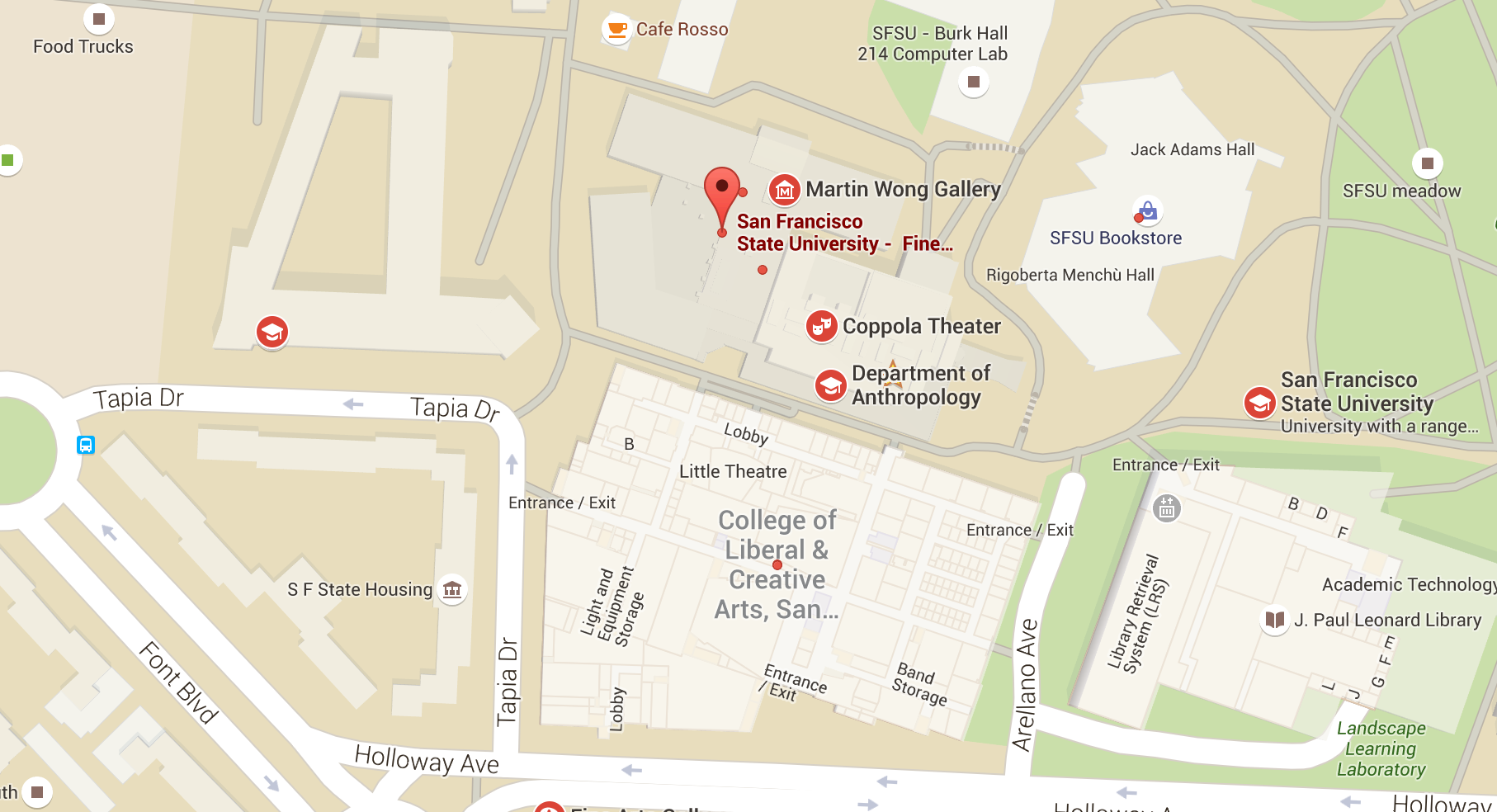 Transportation and Parking
San Francisco State University is readily accessible by public transportation from all parts of the Bay Area.
For general information, please visit the SF State Parking and Transportation website.
Museum Studies Program Advising
Email: museumst@sfsu.edu
For M.A. advising:
Prof. Edward M. Luby, Program Director and Graduate Coordinator
For Undergraduate Minor advising:
Prof. Lissette Jiménez is on leave until Spring 2023. Contact Museum Studies Program Staff for support.
Prospect Visits Available
While SF State is continuing modified operations, we welcome Zoom appointments with prospective applicants to the M.A. Program.
Email Museum Studies Program Staff for an appointment during regular business hours Pacific time. We will follow up with available dates and times based on staff availability.