Stewarded University objects encompass a wide scope of time and geography, ranging from archaeological items to contemporary material culture
We are actively uncovering and documenting newly-expanded collections from Africa, Oceania, the Americas, and Asia. Systematic inventory, archives research, and object rehousing work are closely linked across Museum Studies curriculum in curation, collections management, exhibition design and interpretation.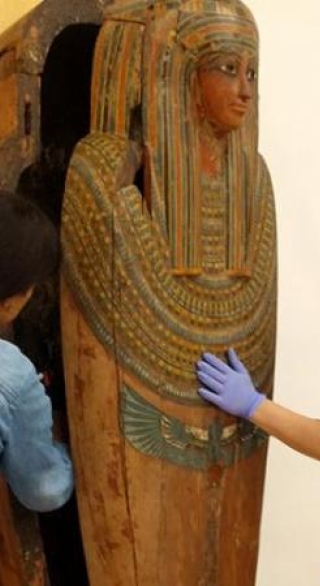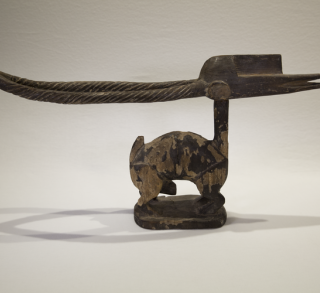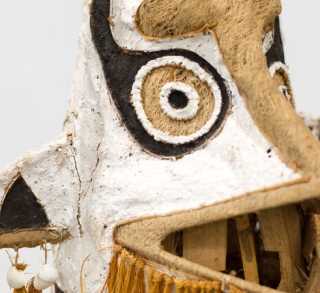 From SF State to the world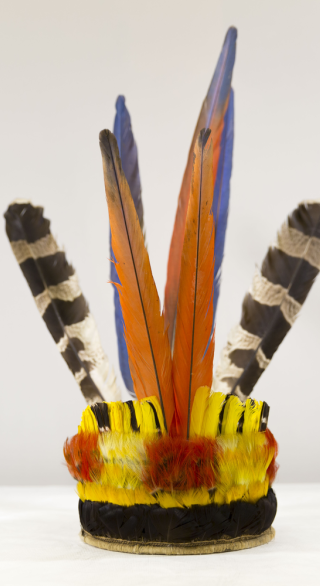 This founding collection has been at SF State since the 1960s. Over 700 funerary and daily life objects span the pre-Dynastic to Greco-Roman period. Former San Francisco mayor Adolph Sutro originally acquired these pieces from Thebes, Egypt during the 1880s, and were later exhibited at his "Museum of the World" at the Sutro Baths in the late 19th and early 20th centuries. Highlights include a rare, triple-nested sarcophagus and three pink limestone sculptures representing members of the Pharaoh Tutankhamun's family.
See the sarcophagus online at the Book of the Dead 3-D, a digital project headed by Prof. Rita Lucarelli, Department of Middle Eastern Languages and Cultures, UC Berkeley.
Mostly attributed to 20th century communities in West, Central and North Africa. Objects include textiles, jewelry, ritual figures, sculptures, musical instruments, and masks of mixed media.
The largest collection dates to the 1970s and 1980s, mostly from the Sepik River region, one of the world's major art-producing areas. Includes masks, textiles, musical instruments, ritual objects and daily life items.
The Americas—which span North, Central and South America—contain a rich diversity of indigenous art and material culture that is closely tied to the environment. Featherworks, basketry and daily life objects are from the Brazilian Amazon cultural groups of the Karajá (also, Caraja), the Xavante, and the Tapirapé.
Philippine weavings and Indonesian shadow puppets are among the holdings recently discovered in the ongoing inventory of the Asia collection.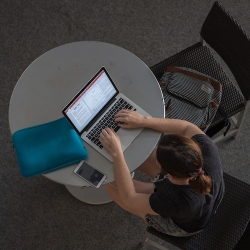 Global Museum Collection on DIVA
View some of our collection on DIVA, the online collections database managed by Academic Technology at SF State. We are continually adding objects to the database so check back often for updates.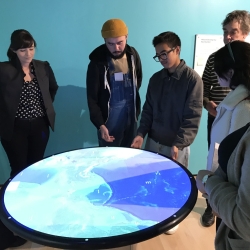 Research Visits
Visits to the collection and research access by SF State faculty, students, or affiliates may be accommodated based on the nature of the request and availability of museum staff. All visitors must follow campus screening and safety protocols. Requests must be made at least three-four weeks in advance.