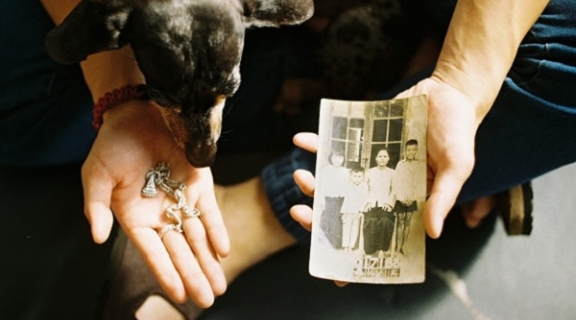 Exhibits: 'Textures of Remembrance' and 'Other Worlds'
Tuesday, February 28, 2023
Event Time
11:00 a.m. - 04:00 p.m. PT
Location
Global Museum, Fine Arts Building, Room 203
Overview
Special Saturday hours on April 22, 10 a.m. to 2:45 p.m. for Explore SF State Day!
The exhibits will be on view in the Global Museum on Tuesdays, Wednesdays and Thursdays from 11 a.m. to 4 p.m. through May 4.
Textures of Remembrance: Vietnamese Artists and Writers Reflect on the Vietnamese Diaspora explores stories of personal struggles and memories demonstrating the effects of the Vietnam war on identity, sense of family and community, and representation, featuring works by emerging writers and artists.  
Other Worlds: The Art of Storytelling is a student-developed exhibit which explores global storytelling traditions — acting, dance, puppetry, game design, costuming, film and literature — through material culture, immersing visitors in an adventure following the Hero's Journey.
Follow the Global Museum and Museum Studies program on Instagram and Facebook for updates: @GlobalMuseumSFSU and @SFSUMuseumStudies. 
*The museum will be closed Thursday, April 20, for off-site class field trip