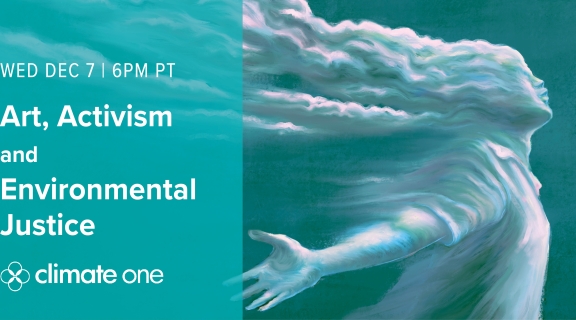 Art, Activism and Environmental Justice
Wednesday, December 07
Event Time
06:00 p.m. - 07:15 p.m.
Cost
$20 in person or $5 online
Location
Commonwealth Club of San Francisco
Overview
Art can inspire community and conversation, provide fresh insights into understanding history, and cultivate connection. It can challenge your worldview and shift perspectives in ways that would otherwise remain static. Co-curated with community advisors, local activists and advocates who share their lived experiences and ongoing efforts for climate and social justice, San Francisco State University's latest exhibition, Clearly Polluted: The Fight for Environmental Justice in the Bay Area investigates environmental racism and its ongoing, disproportionate impact on Black, Indigenous, and people of color communities.
Christine Abadilla Fogarty, Associate Director, Global Museum at San Francisco State University, Ladonna Williams, Program Director at All Positives Possible, and documentary filmmaker Doug Harris join Climate One Host Greg Dalton to discuss art and media's critical role in surfacing climate and environmental justice impacts and in catalyzing action.
Two artists working within the justice space will also present some of their work. Multimedia artist and musician Sofía Córdova has exhibited her work and performed nationally and internationally at The Whitney Museum, SFMOMA, the ASU Museum, The Berkeley Art Museum, the Vincent Price Museum, and YBCA. Visual artist Binta Ayofemi was the 2022-2023 SECA award winner at SFMOMA. Her work has been featured by the Kadist Foundation, the Asian Art Museum, the New Museum, dOCUMENTA, the British Arts Council, and more.  
This event is produced in partnership with San Francisco State University and MLF Organizer Robert Melton.
Tags
Upcoming Events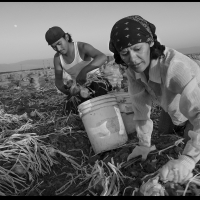 Tuesday, October 03, 2023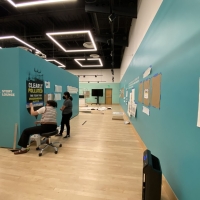 Saturday, October 21, 2023