Museum Studies 2020 M.A. Graduates
Eli Beutel, Thesis, "Sharing the Nation's Attic: Affiliate Museums and The Smithsonian Affiliate Program."
Antonio Campos, Examination Research Area: "How Have Museums in the United States Used and Shaped the Category of 'Latin American/Latino Art' to Organize Exhibitions?"
Maya Colbert, Examination Research Area: "How Can Museums Partner with Communities to Develop Exhibits in a Meaningful Way, and What Are the Challenges and Benefits?"
Simone Enderlin, Thesis: "The Socially Conscious Museum: Using Empathy in Museum Learning."
Kathya Lopez, Examination Research Area: "Museums Field Trips and Title I Schools."
Allison Marotta, Thesis: "Developing Museum Collections Strategically: Collections Planning in Museums."
Ashley Rits, Examination Research Area: "What are the Changing Demands for Museum Leaders Today and How is the Profession Responding?"
Sara Roberts, Creative Work Project: "Violins Of Hope: San Francisco Bay Area,' an Exhibit presented at the War Memorial Veterans Building in the Veterans Gallery January 17--March 15, 2020.
Vivian Tong, Thesis, "Diversity, Equity, Accessibility, and Inclusion in American Museums."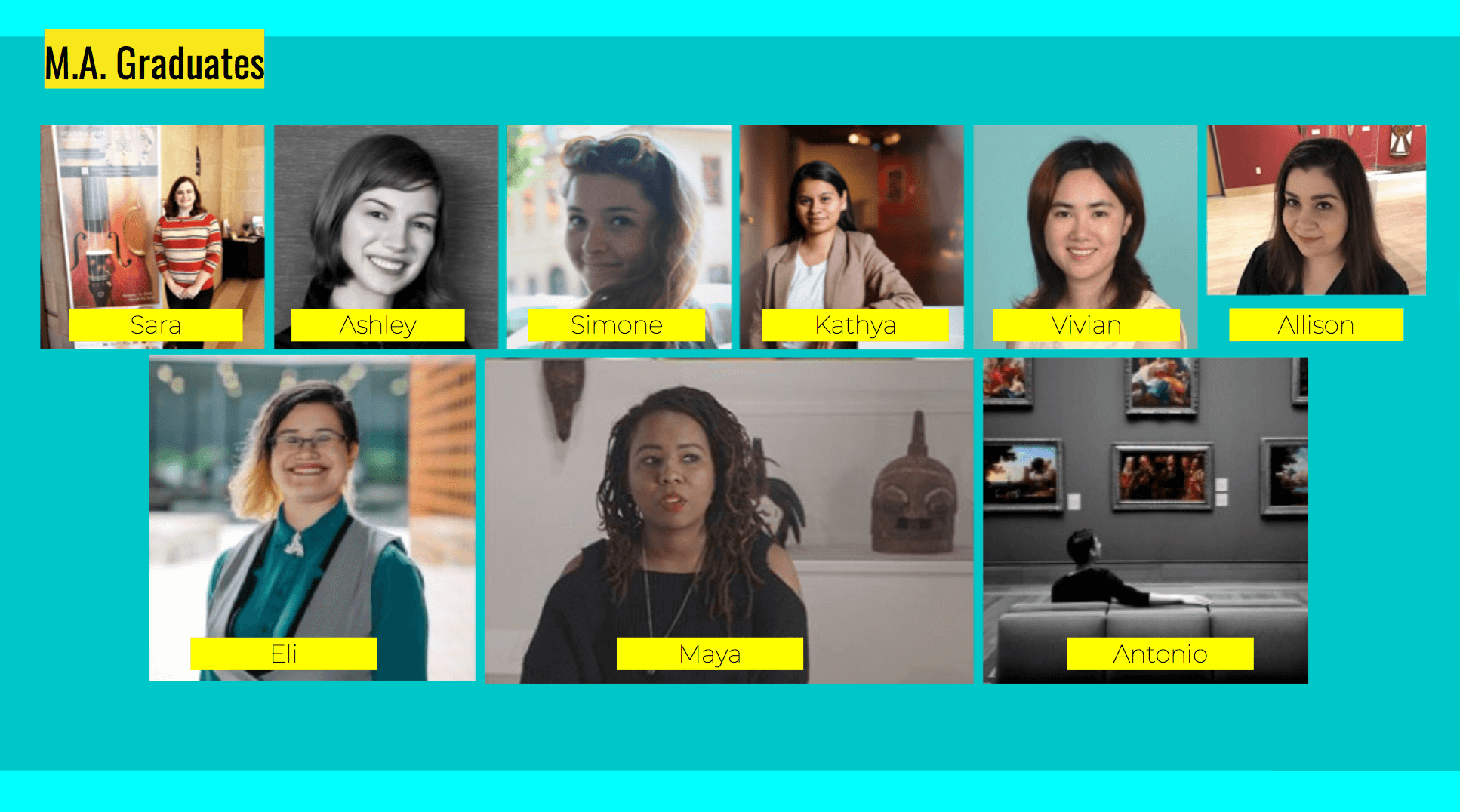 Museum Studies 2020 Minor Graduates
Higino Angel Zarate Abrajano
Karla Berjikian
Sydney M Duncan
Zachary Michael Mos
Jazmin Olvera
Gabriela Irene Perez
Chloe Esther Perez-Perez
Heather Lee Peviani
Julia Isabelle Pichay
Alisa Polischuk
Emily Joy Schueler
Alexandra Mia Smith
Edan Joshua Tianco
George Tinoco
Erik Federico Zuniga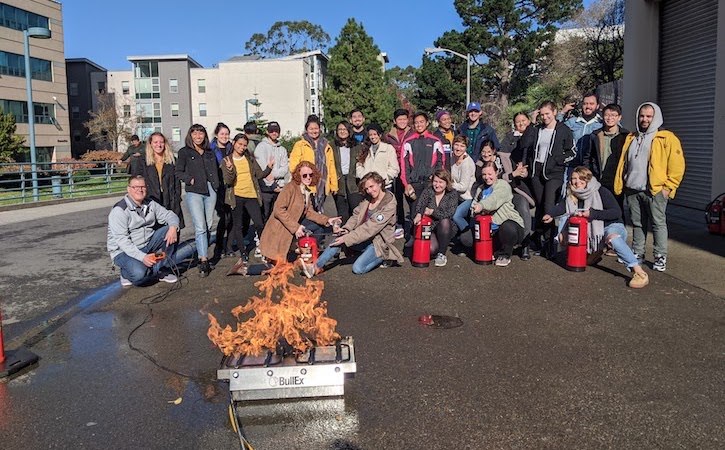 Safety First! Museum Studies minors receive the famous annual fire extinguisher training here with the help of M.A. students.